ŞANALarc is a knowledge-centric design practice focused on civic and civil architecture, research and city-design situated in Istanbul.
The firm explores how unique qualities of place, intertwined with technology, art and social life, generate distinctive and expressive environments. Intensifying space, celebrating the natural environment, and delighting the imagination are valued in each of the practice's architectural endeavors. Professional efforts are focused on design as a contributor to civic society and nature by exploring cultural values, sustainable design principles, local ecologies, natural light, geometry, local materials, and available craft and dexterity in construction methods.
The studio was founded in 2002 by Murat Sanal (1969, Istanbul) and Alexis Sanal (1974, Los Angeles)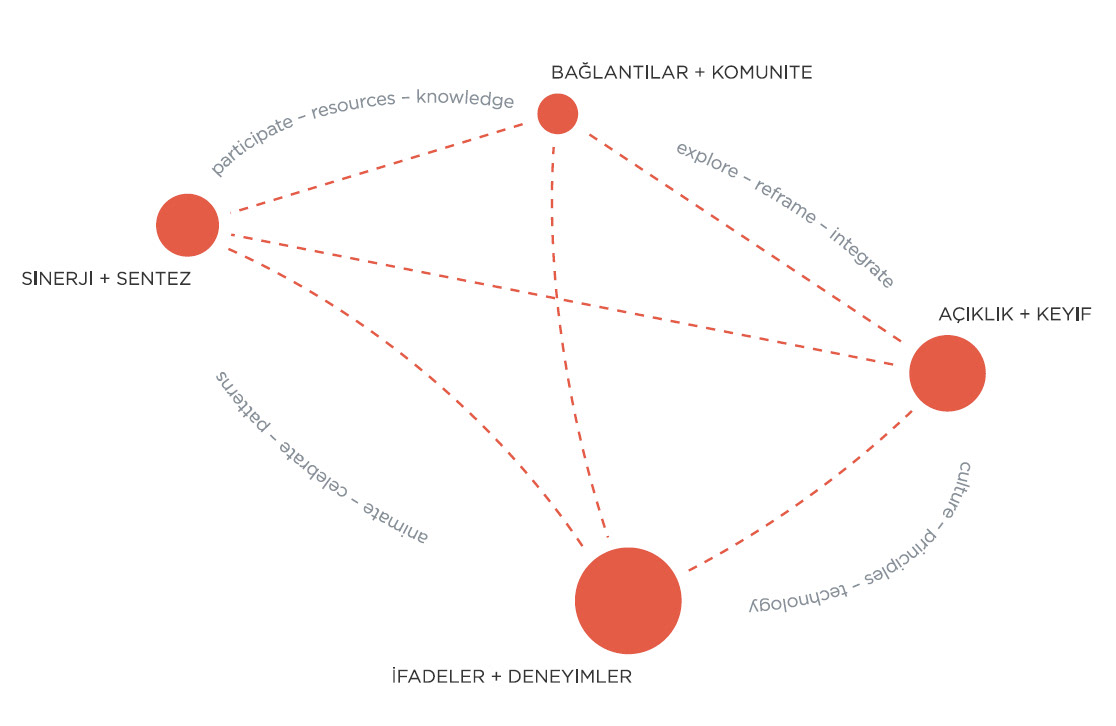 PARTNERS
Murat Sanal, AIA, TMMOB Murat's professional efforts focus on design as a force for quality in built environments relevant to their context, construction technology and sustainable opportunities. Murat's love of natural beauty of light, materials unique integrity and tectonics as a form of human expression combined with his background in computational design and sustainable systems underpins the firm's commitment to realizing architectural excellence. He is currently pioneering new horizons for Istanbul's concrete construction sector as well as continues to contribute to studio jury's at Istanbul's leading architectural departments. UCLA, MArch 1995, YTÜ, BArch 1994. 

Alexis Sanal, AIA
Alexıs' vision of a streamlined relationship between people and the design of their environment reflected in her academic and professional pursuits. She has received awards for her architectural/urban design contributions to the community which reflect her passion is learning, cultural and civic environments that serve living culture embracing technologies and ecologies intelligently with the physical and natural environment. She currently leading research in Istanbul street markets structure, the Pazar, launching the Wedgetopia initiative for transforming residual land into vibrant urban places, and a member of Bomontiada's creative board for a district wide public realm realization. MIT, MCP 2002, SCI-Arc, BArch, 1995.  
linkedin
TEAM
Begum Arseven Oner, Senior Architect
Didem Sağlam, Project Architect
Bassil Taleb, Project Architect
Ezgi Baştığ, Design Architect
Handan Ayerek, Architect
Murat Demirkaya, Administrative assistant
CONTACT 
19 Abdulhak Molla Sokak, Arnavutkoy, Istanbul 34340, location, +90 212 358 02 04, ofis <at> sanalarc.com
Commissions Inquiry: murat <at> sanalarc.com
Media Inquiry: alexis <at> sanalarc.com
Employment Inquiry: is <at> sanalarc.com 
Internship Inquiry: is <at> sanalarc.com ////// 2017 Fall, Winter and 2018 Spring positions are available.